Once on one of the radio programs on Lviv Radio called "Morning panorama", Petro Radkovets quoted his poem:
"A hot summer day
Today in the city of Lviv,
Tourists here and there,
Lviv residents - in nature".
According to him, usually Parisians do not walk around Paris, Lviv residents do not walk around Lviv, and it's a shame! After all, Lviv residents go on tours only when someone comes to visit them and they offer to visit tours, where they discover their own city for themselves.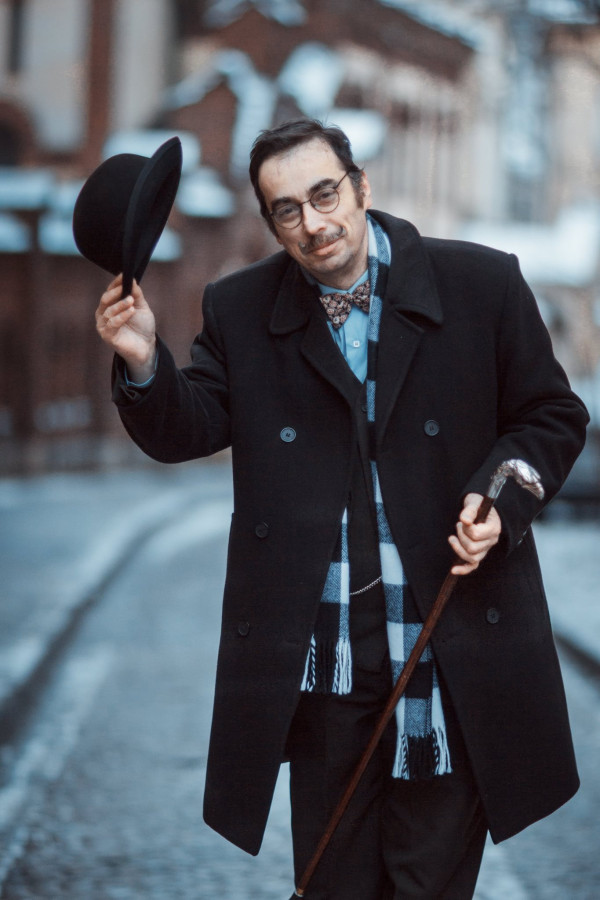 But today it's not about Lviv, it's about honoring the memory on the occasion of the 59th anniversary of the birth of a "professional Lviv resident", a guy who was always ready for rain, a connoisseur who knew where the finest kvass in the city was served, a coffee lover who always said that it's about the process, not just the drink, a sharp-tongued Ukrainian local historian, a participant and co-author of dozens of TV projects, documentaries, and stories dedicated to Lviv, on regional and national TV channels; the most famous and recognizable tour guide, the number one guide - Petro Hryhorovych Radkovets.
A person who always repeated that there is no bad weather for a tour. You just need to dress appropriately for the weather!
A bowler hat, round glasses, a bow tie, a handkerchief in the pocket, and curled mustache - all these are the essential accessories of a gentleman dressed in formal attire. Moreover, this image was perfected over the years, and subtle details were added, which are not immediately noticeable.
There is even a post on Petro Radkovets' Instagram about his coat, which he had been searching for many years to purchase, to match his favorite style. However, he couldn't find it anywhere. Later, he met a wonderful tailor named Mykhailo, who understood his ideas and intricacies. As a result of his ideas and the tailor's hard work, there is an amazing photo shoot by Petro Radkovets' daughter Katerina Radkovets, which everyone can now see in memorable photos of Petro Radkovets.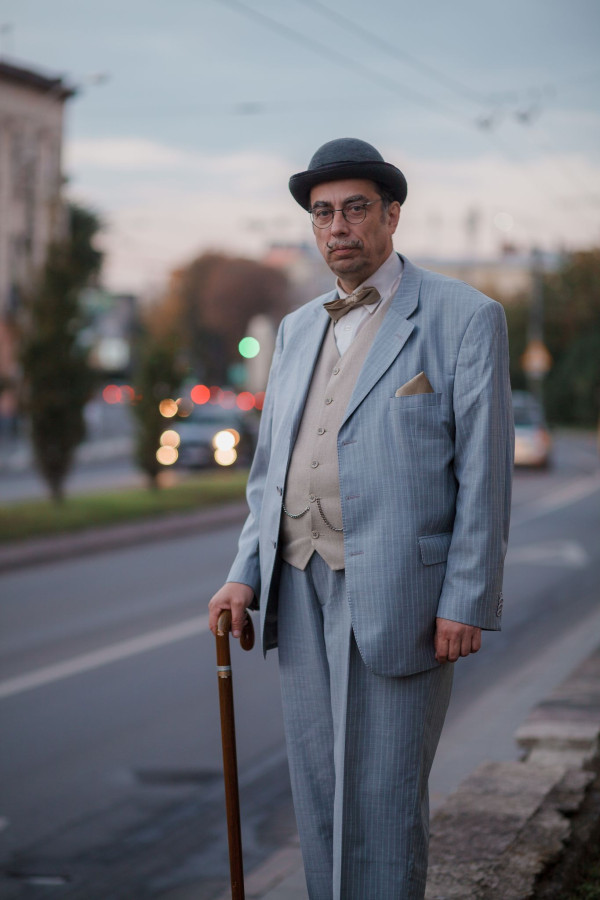 His images and style were undoubtedly his trademark. Radkovets loved the era of the 1930s, during which melon hats, spats, quartz pocket watches were popular... And of course, it was impossible to miss his favorite films, including those featuring Hercule Poirot, which inspired Radkovets to create his own unique dress code.
This is how almost every resident of our city knows Mr. Petro. On the old streets of Lviv, he could often be seen blending harmoniously with the atmosphere of the streets and buildings. He explored every corner of the city and lovingly shared a series of impressive stories with tourists.
And what story does Peter's exploration of Lviv actually begin with?
The serious intention to become a tour guide arose during his student years. According to Radkovtsya's story, when he was 17 years old, on his way home along Fedorova Street, a girl approached him at a tram stop and asked how to get to the Dominican Church - it was across the road, and during Soviet times, Peter knew nothing about this church. The girl began to tell him the history of Lviv, and he was ashamed that someone else was telling him the history of his city. And since then, he always recommended - "study history yourself."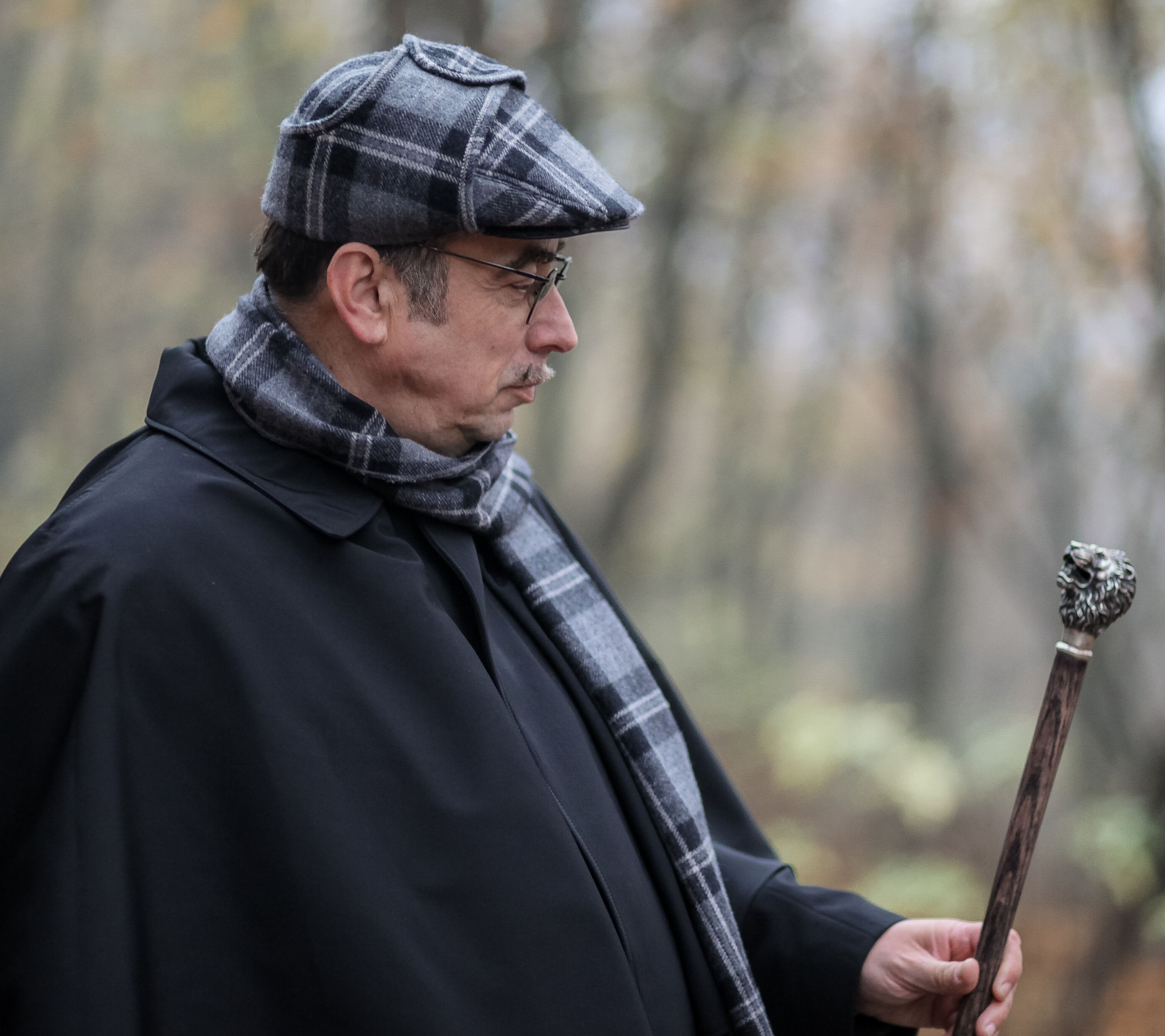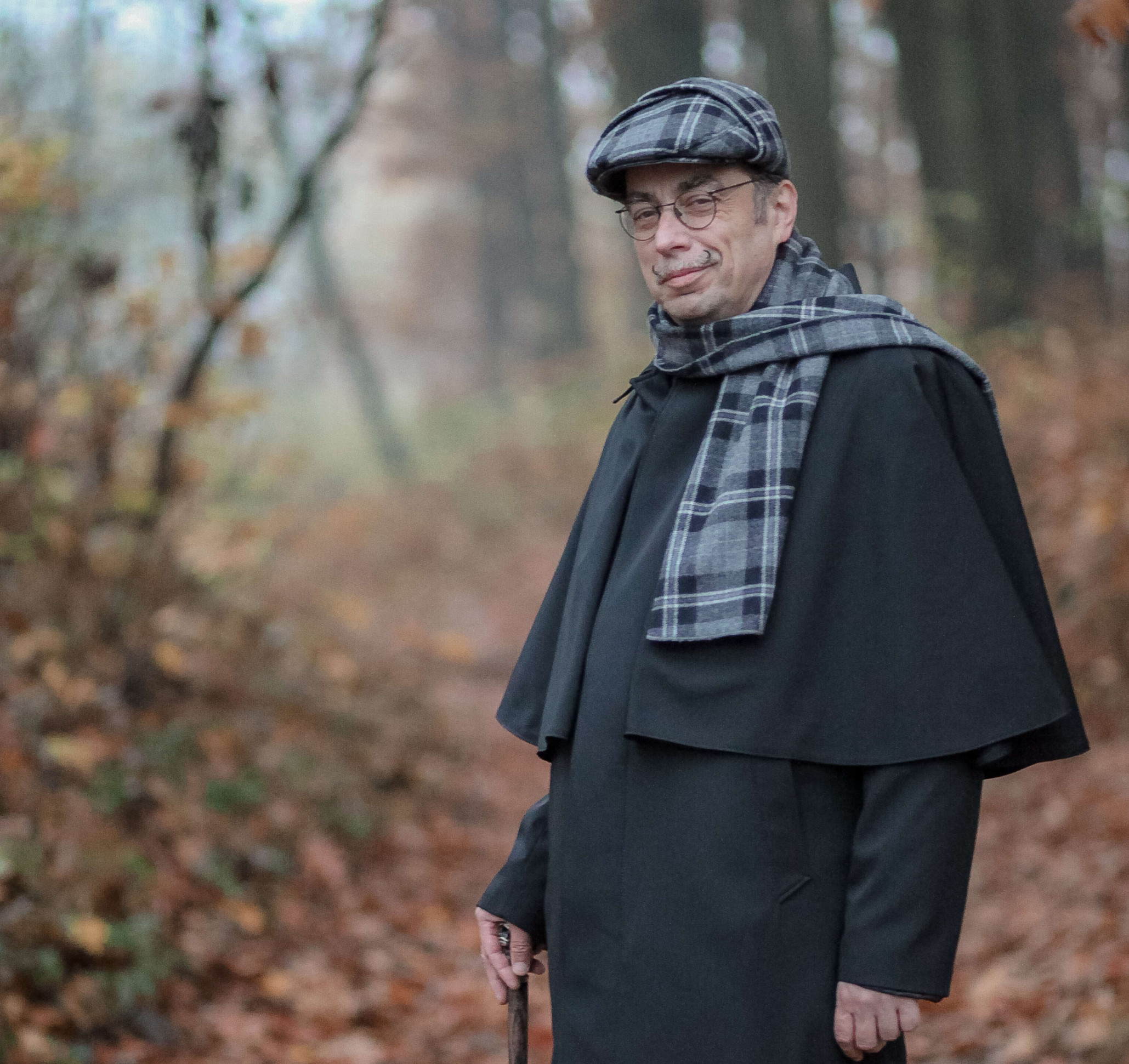 He graduated from Lviv Polygraphic Institute, the modern Ukrainian Academy of Printing. He worked at a footwear manufacturing company called "Progress". At different times, he worked at the Lviv Scientific Library named after V. Stefanyk, and at the publishing house "Center of Europe". He developed numerous author's routes in Lviv, participated in a number of projects about Lviv, and was a member of the historical section of the "Lev Society".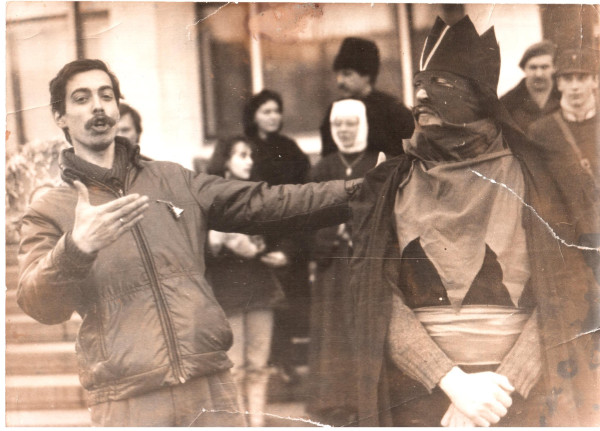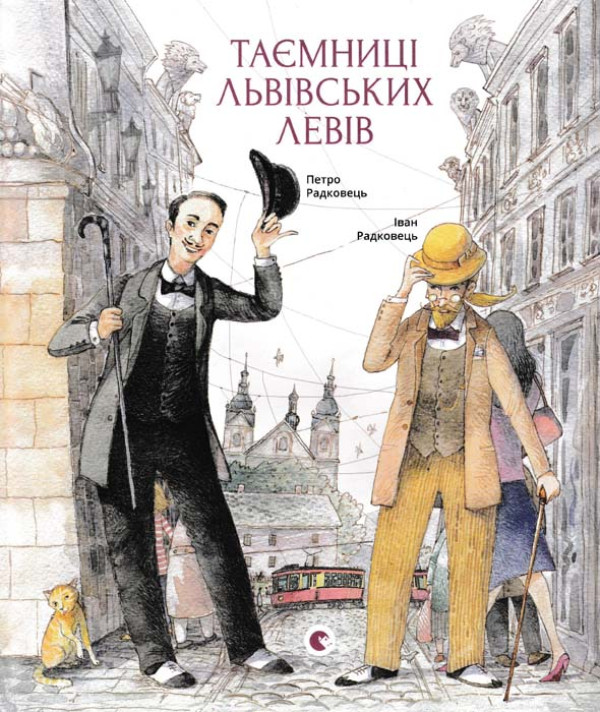 In 2015, Petr Radkovets became the author of a collection of fairy tales for children, the genre of which was initiated with his brother Ivan - "Secrets of Lviv Lions". The Radkovets are also developers of numerous authorial tourist routes in Lviv and western Ukraine, co-authors of local history research "Riddles of the City of Lion".
He received an official tour guide license with the number 0001 from the Lviv City Council. In February 2023, the city tourism management decided to permanently assign this number to Petr Radkovets and hand over the badge to his family. Radkovets often liked to emphasize that there is light at the end of the tunnel. And even during the coronavirus pandemic, he tried to continue his favorite activity of life and conduct tours, but in an online mode.
During the full-scale invasion of Russia into Ukraine, he participated in the city's social and cultural restoration program for military personnel called "City Heals." Thanks to this program, defenders and military veterans who are undergoing rehabilitation or treatment in medical institutions located within the territory of the Lviv city community had the opportunity to go on a tour with Petr Radkovets in January 2023.
On April 27th, in honor of tour guide Diana Borysenko's birthday, a special tourist route named after Petr Radkovets will be presented. The route will pass through the central part of the city, including.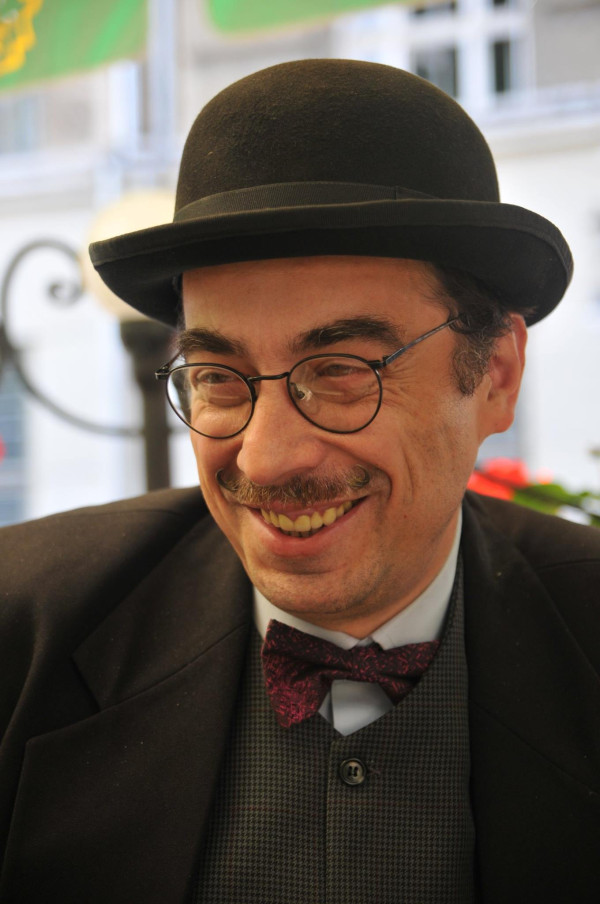 He knew and believed that the atmosphere is what people remember best! And the main task of a guide is to show the city that we undoubtedly love, and people will pass it through themselves. Again, who is a Lvivian? Is it someone who was born here? Lives here? Or someone who respects Lviv?
And as a rule, Mr. Petro's ability to share his love for the city where you were born, live and work becomes associated with him. He often emphasized that you cannot love what you don't know. In one of his interviews, he shared what he considered the most difficult. When asked how much time it takes to get to know all of Lviv, he replied: "But life may not be enough...".
His longest tour lasted for 20 hours. But it's not about history, because the story of Petro Radkovets is eternal!
And overall, our tour is like a performance, where Lviv is the backdrop! Everything flows, everything changes, but there are memories that we want to recreate. With love from Lviv!