"I love all of Lviv and even places far beyond the city centre".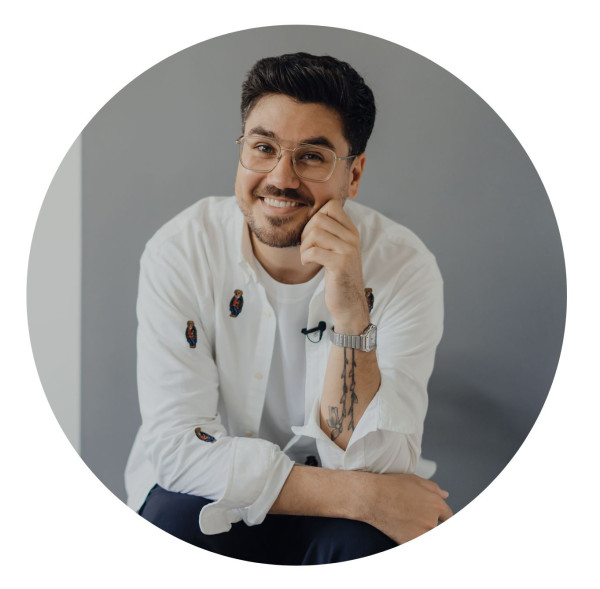 Leonid Martynchyk, the most stylish man in Ukraine, according to the readers of ELLE MAN magazine, an influencer, TV presenter and fashion expert, shares with us.

Our team walked around Leonid's favourite locations and talked about Lviv, embroideries, style and fashion.

See how it all happened in the video and read in the article.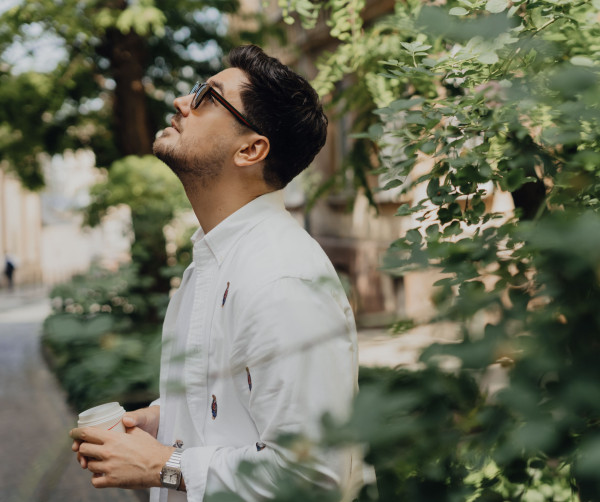 About Lviv
It is so difficult for me to single out several locations because I love the whole of Lviv.
Why do I love Lviv? I love it for its hospitality; I love it for its honesty. After all, Lviv has received and continues to receive many people, and it is valuable.
The only thing I don't like about it is the rain and dampness, but autumn in Lviv is incredible and very warm.
I love performances, festivals, and Leopolis Jazz, which I visit every year.
When guests come to me, I immediately take them to the temples. And even if a person is an unbeliever, it's just interesting from an artistic point of view.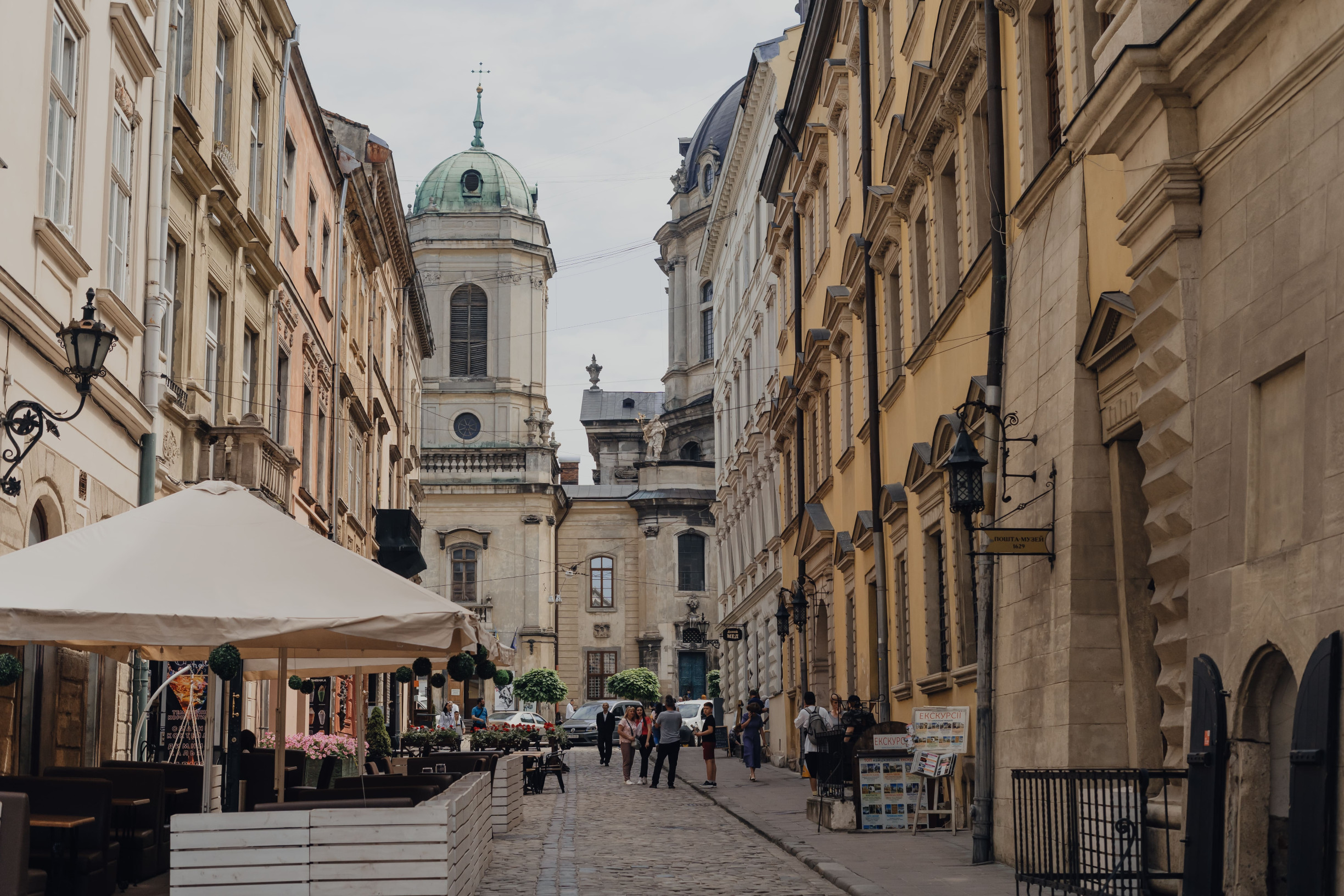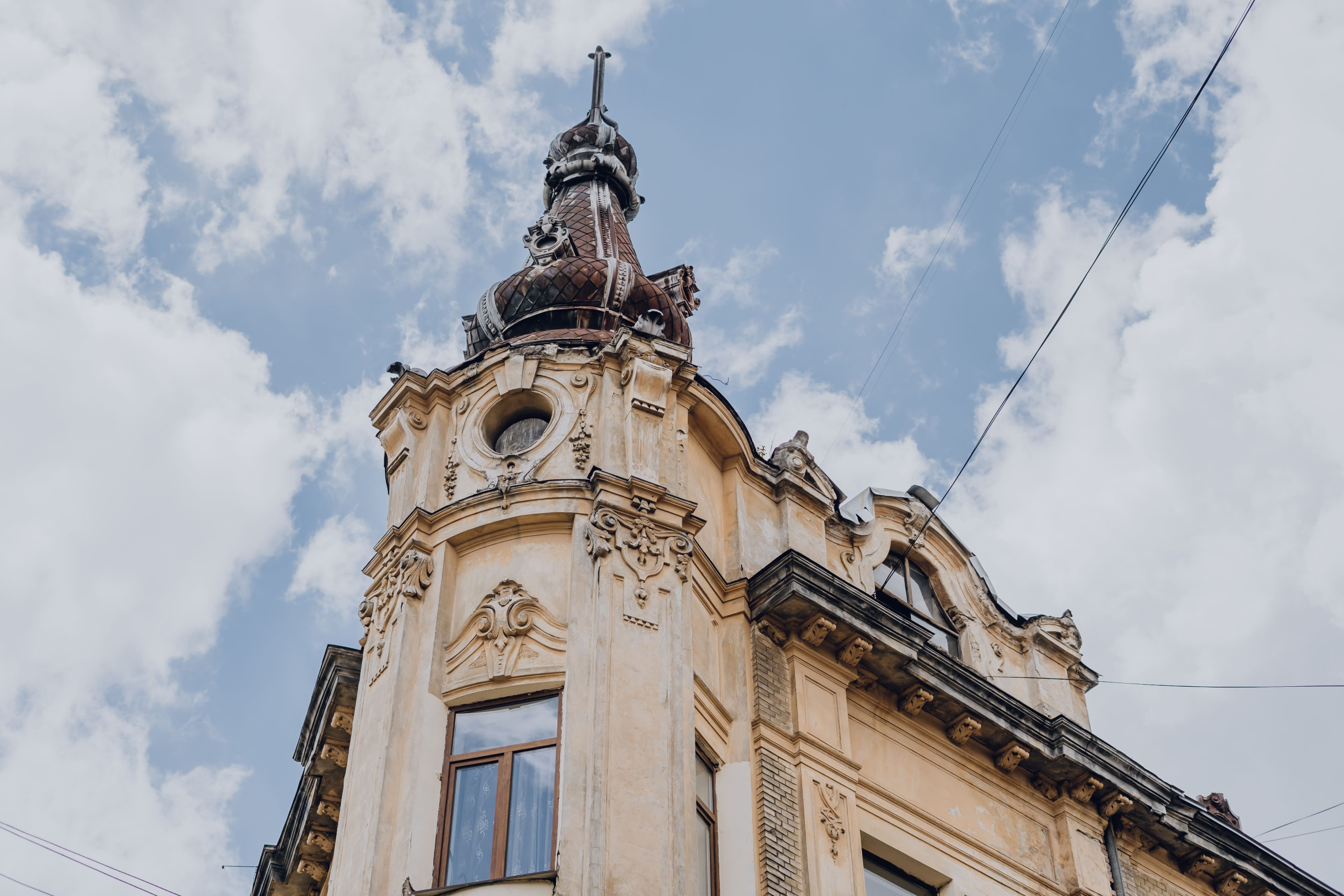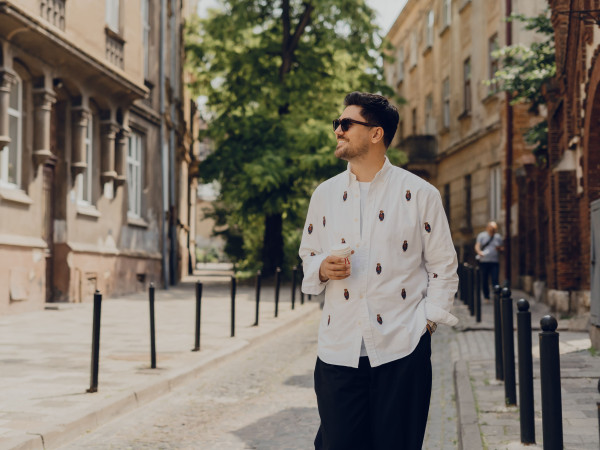 Snizhna Street
This street is very cosy, quiet and private for me. It leads to the Church and the Benedictine monastery, which I like.
When I started running my Instagram, I often took photos near the house at № 5. My grandmother told me that the movie "The Three Musketeers" was shot here. There were always few people and no cars. By the way, on this street, it became fashionable to write poems on the walls.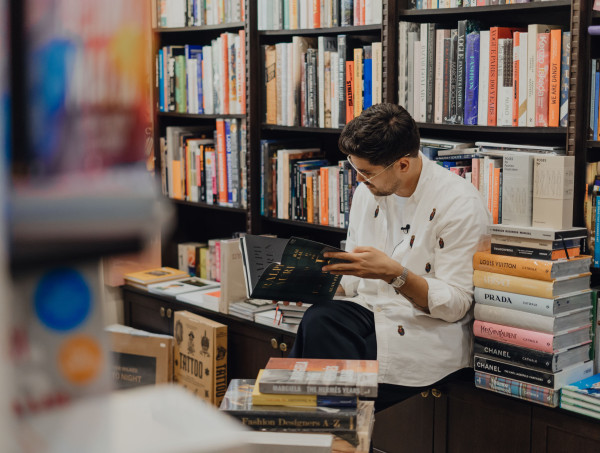 Bookstore on Fedorova Street
I like book albums, flipping through them, looking at them, and getting inspired by them. I like the aesthetics of books and their smell. I believe you need to contemplate something beautiful and informative every day, which you will later be able to transform and use.
This bookstore was the only one where my book "Poetry of the White Sky" was once sold. Now it is no longer on sale; maybe someday I will reprint it.
There are a lot of books about fashion, art, architecture, and Ukrainian culture. I would buy everything here, although I already have my collection of books. In this location, I can spend a lot of time looking at new books and learning something for myself.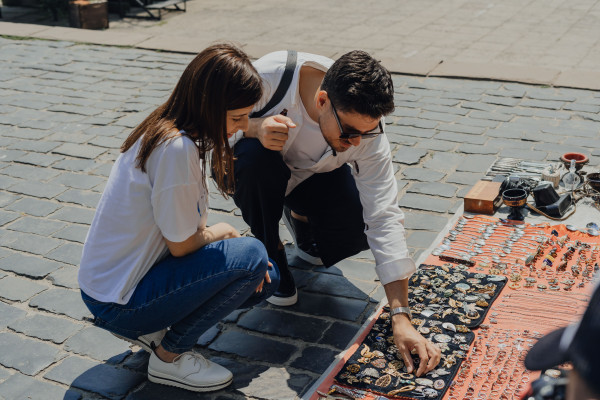 Dominican Cathedral and the market near the Ivan Fedorov monument
I like the Dominican Cathedral, its aesthetics, strength, and green doors, near which I took a million photos. Of the temples in Lviv, I still like the Saints Peter and Paul Garrison Church, St. George's Cathedral, and the Church of Mariia Snizhna.
For me, the temple is like God's reception, His office, a place where I can communicate with God. I am always cosy and comfortable here; I feel a special atmosphere.
I bought many books from my collection at the market near the Ivan Fedorov monument, especially about artists. In this market, you can see many interesting stylish things. For example, brooches are similar to those in Cartier.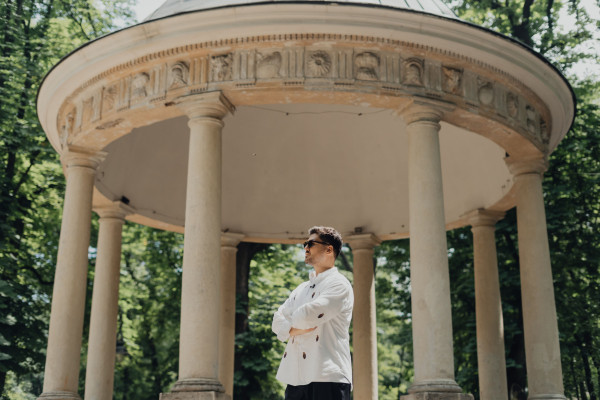 Ivan Franko Park and Franko University
While studying at the university, I walked through this park every day. We hid here from the teachers when we did not attend classes.
I adore these lanterns and this alley, and here is a beautiful and famous gazebo. In autumn, the park becomes so beautiful.
Ivan Franko University is my alma mater. I studied at the Department of Ethnology of the Faculty of History. My teachers were prominent historians and ethnographers Oksana Franko (great-granddaughter of Ivan Franko), Stepan Makarchuk and others. It was difficult and interesting to study at the same time. I practically did not leave the library on Drahomanova street; I wrote essays non-stop.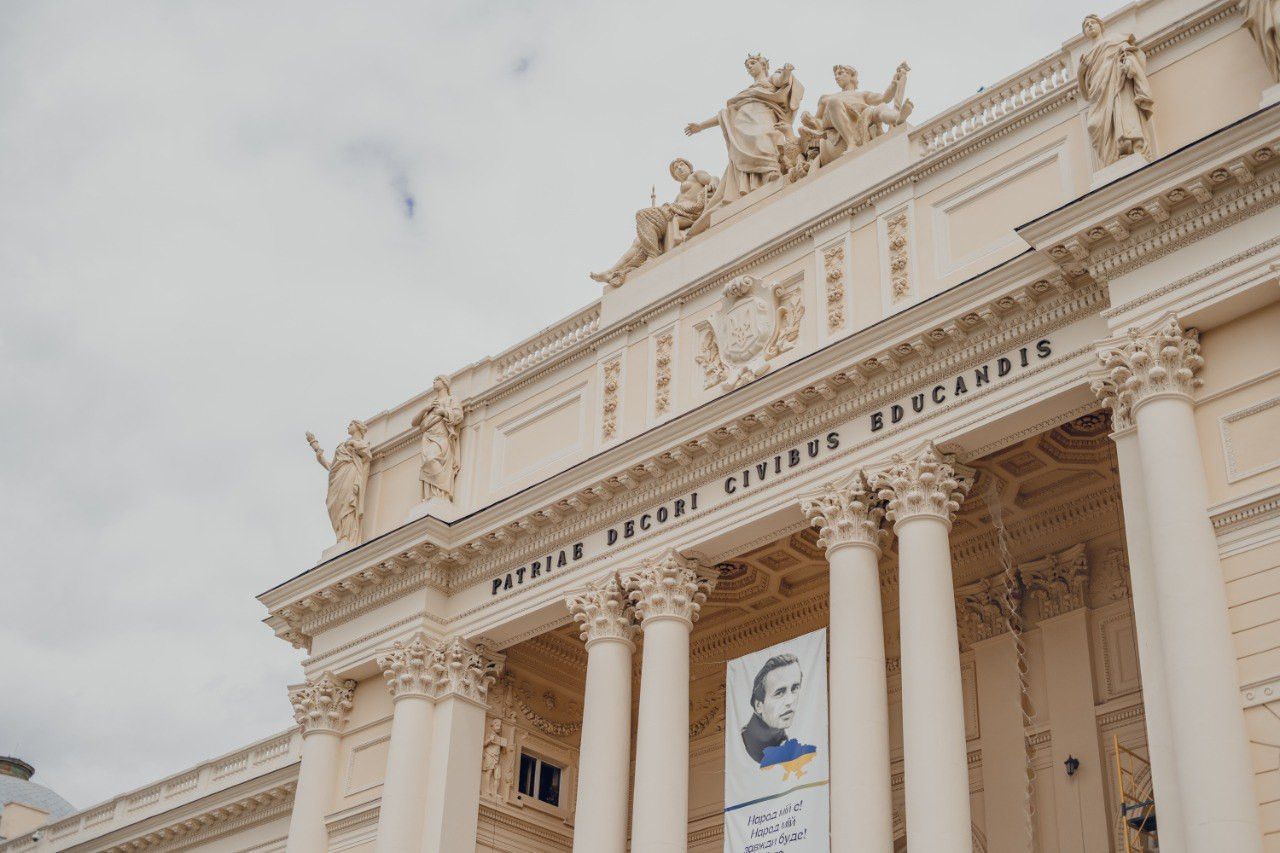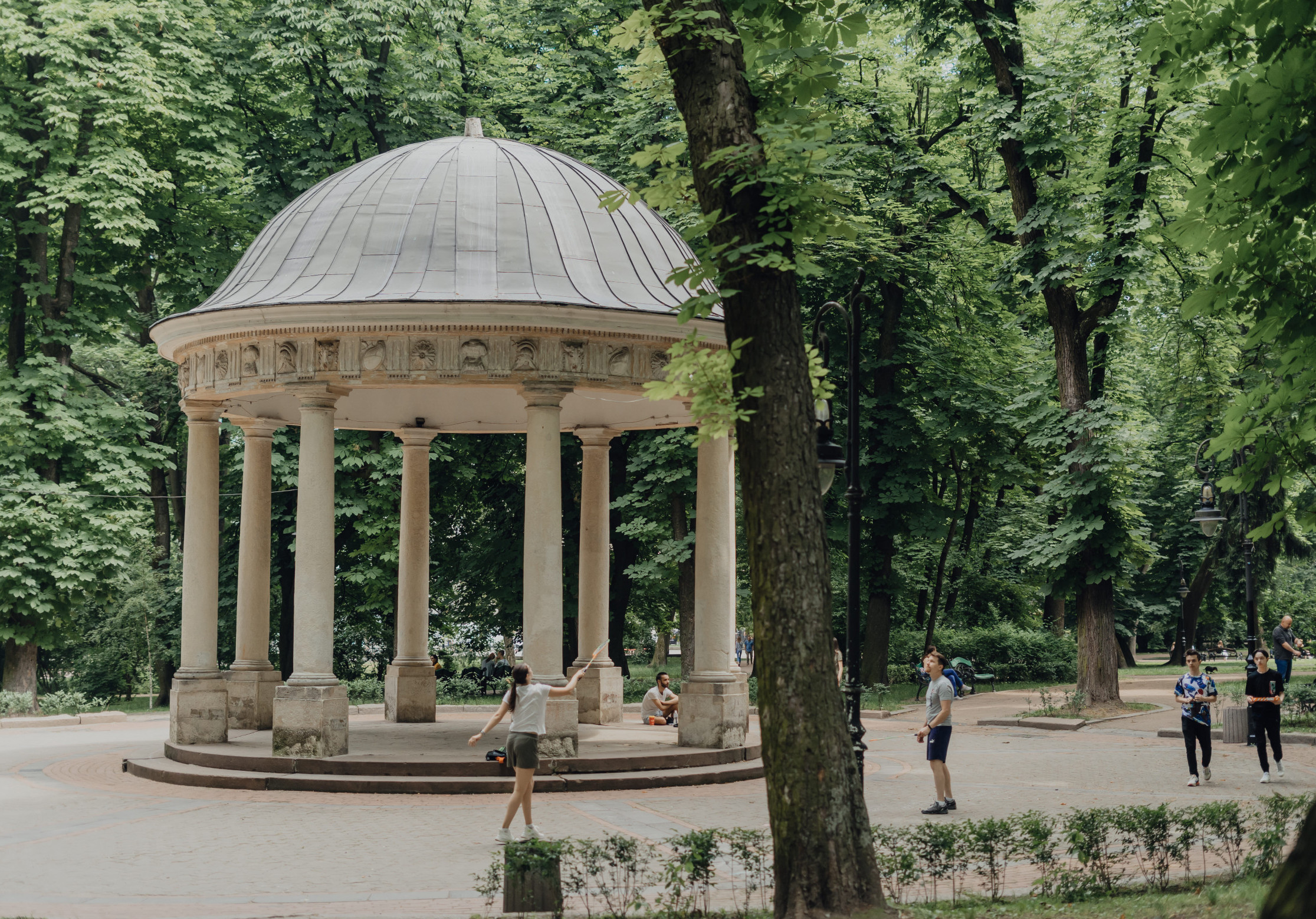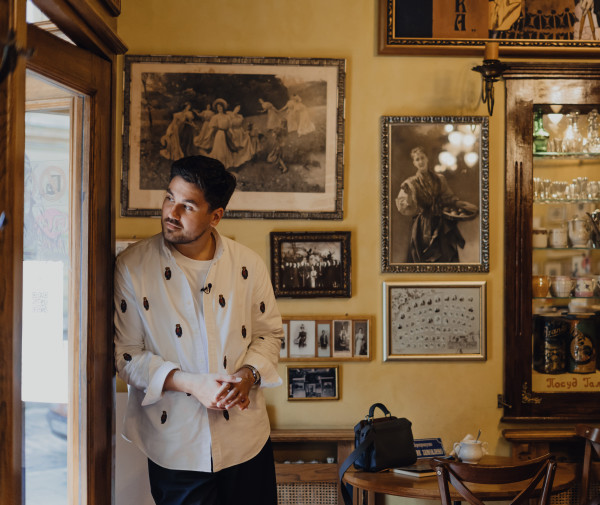 Shtuka Coffee House
I can't live a day without coffee. I like to drink it both in the morning and in the evening. For me, the Shtuka coffee house is one of the oldest and most interesting places in Lviv.
It has an incredible atmosphere inside: on the walls, there are many ancient frescoes, including Jewish, and many old photos and paintings.
This coffee house has my favourite Lviv haliaretka (jelly). I used to live near this coffee shop, and I visited it often.
My other favourite places are Impero Cafe, Svit Kavy, French Vacation, Para Janov & Port wine, Holodniy Mykola Restaurant, and Tsukernia Restaurant.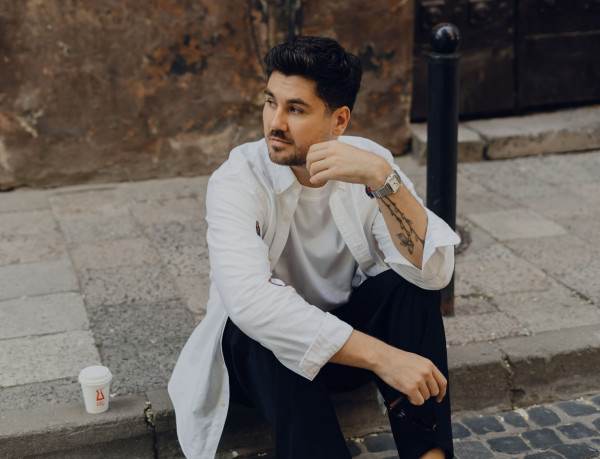 About style and fashion
Style has always been mine. I have a very stylish mom who changed her hair colour almost every month.
And I've always liked it very, very much. But our society is quite stereotypical, so I could not immediately do what I like without condemnation.
But fortunately, time goes by, and everything changes, especially perception. Every day I explore and ask myself - "Who am I?" What do I like to do?".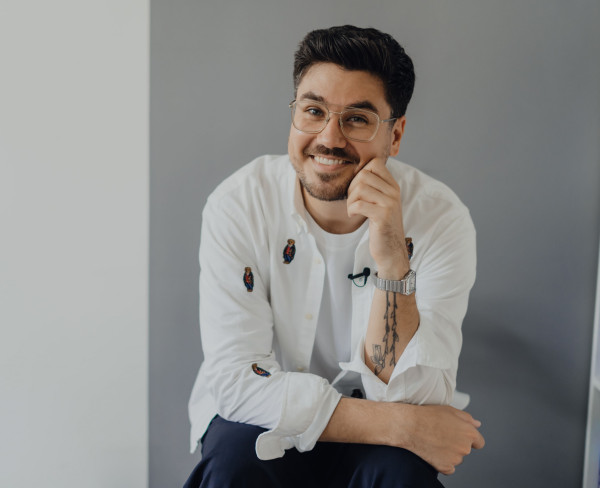 For me, looking stylish is when a person has dressed appropriately for the place, time and age. And for this, you need to form a good basic wardrobe of white, grey, black, and burgundy. These should be simple styles that you can look good in even when your weight changes.
When you don't know what to wear, basic things will help you look appropriate in any case. To combine different prints, colours, and textures, you need to understand this topic.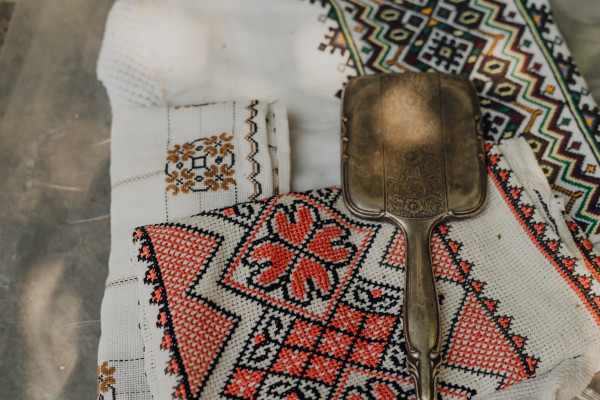 About embroidered shirts
The traditional Ukrainian vyshyvankа is a festive garment in ancient times; not every day did the peasants wear richly embroidered shirts. There could be a light net on everyday clothes.
There is a great variety of Ukrainian embroidered shirts. For example, drawing is a unique technique of the Western region, where masters first painted flowers and then embroidered them with different satin stitch techniques. Also, unique vyshyvankаs are Borshchiv, Hutsul and others.
It is necessary to understand that there is a concept of a national costume, and there are sharovarshchyna (a pseudo way of representing culture). For example, poppies, cornflowers, and roses were never embroidered in ancient times. Geometry was present in embroidery until the 19th century, and flowers were not embroidered in the same way.
When the war in Ukraine began, people became very interested in Ukrainian traditions and customs, looking for and buying embroidered shirts. Many of my Instagram followers started writing to me asking to do training on vyshyvankas.
As I studied these issues well, I decided to hold a master class - "Genocode of Ukrainians: from tradition to necessity", at the Dovzhenko Center.
Thus, we managed to collect about 320 thousand UAH, which we transferred to the needs of the Armed Forces of Ukraine.
I plan to continue to hold master classes on the life of Ukrainians, customs, traditions and more.

See more in the video on our YouTube channel.