Lviv is a multifaceted city, where the rich cultural and historical heritage left over the centuries of the city's development will not leave indifferent the demanding traveler who is not interested in popular and well-known destinations but attracts the unknown and atypical. Such atypical destinations include the heritage left in Lviv during the period of Soviet totalitarianism.
There are many places in Ukraine that belong to the heritage that was born during the Soviet era of Ukraine, in the form of monuments, buildings, or classical museums. Lviv is no exception. Walking outside the ensemble of Rynok Square, you can see vivid examples of Soviet construction of constructivism, which some perceive with curiosity, others with indifference or disapproval. But not only the buildings in Lviv are reminiscent of the times of the "Soviets", but also the preserved institutions, the so-called "eateries", such as "Juices, Waters" or the well-known "Penguin" on Svobody Avenue, places where people who lived during the Soviet Union felt nostalgia.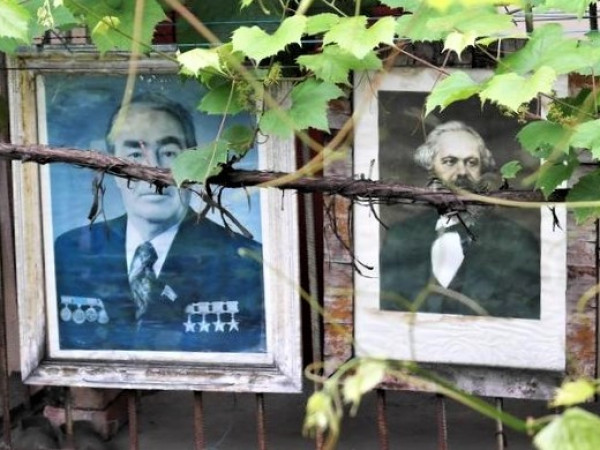 However, there are also atypical locations, such as the yard-museum of the USSR, which was formed thanks to enthusiasts who decided to make their own yard unusual and filled with interesting items. During renovations of their own apartments or inspection of their own attic or closet, people found interesting items from the Soviet period and brought them to the yard. The exposition of the improvised courtyard of the museum is filled with old paintings, furniture, vases, everyday objects, you can see the socialist leaders - Secretary General of the USSR, depicted in busts and paintings, as well as national heroes or famous writers, and if you are very careful, you will see slogans of the period of Soviet totalitarianism etc. The collection is dynamic, often filled with new objects, and it happens that the exhibits wear out and are taken away over time and the variability of the weather.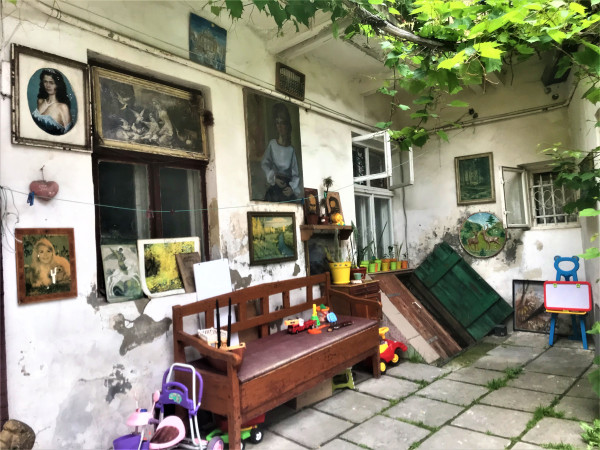 A notable element of the exhibition are the statuettes, which were fashionable to have at home, the inhabitants of the post-Soviet space will nostalgically remember the famous statuettes, which were probably in everyone's house, they decorated apartments, gifted at weddings and bought on trips. The exhibition also includes toys that were popular, as well as those that could not be played with because they were too valuable. All these things turn an ordinary yard into an unusual open-air museum. You can visit it at any part of the day, because there are no controllers or entrance tickets, and it is open around the clock.
A similar idea can be traced in the neighboring courtyard, where enthusiasts created a yard-museum of toys, located almost opposite the yard-museum of the USSR, on the same street, but at number 3.