Lviv Polytechnic National University is the oldest technical higher education institution in Ukraine and Eastern Europe. The main building was built in 1877 in the neoclassical style. The project was designed by Lviv architect Julian Zakharevych, who was once the rector of Lviv Polytechnic.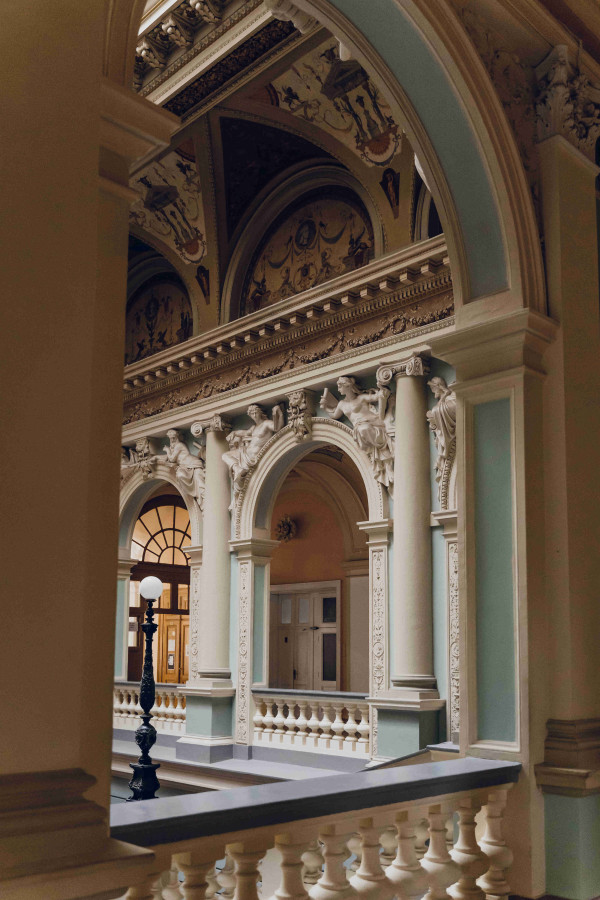 Historical background
Lviv Polytechnic is a university of three centuries - XIX, XX and XXI. The history of its origin began in 1816 when by the decree of the Austrian Emperor Franz Joseph, a three-class real school was established and later reorganized by the Austrian government into the Technical Academy (1844). It was located in a building on present-day Virmenska street. Later, the government decided to build a new building for the academy - on S. Bandera Street. In 1939 the polytechnic was reorganized into Lviv Polytechnic Institute. And in 1993, it received the highest accreditation level and university status.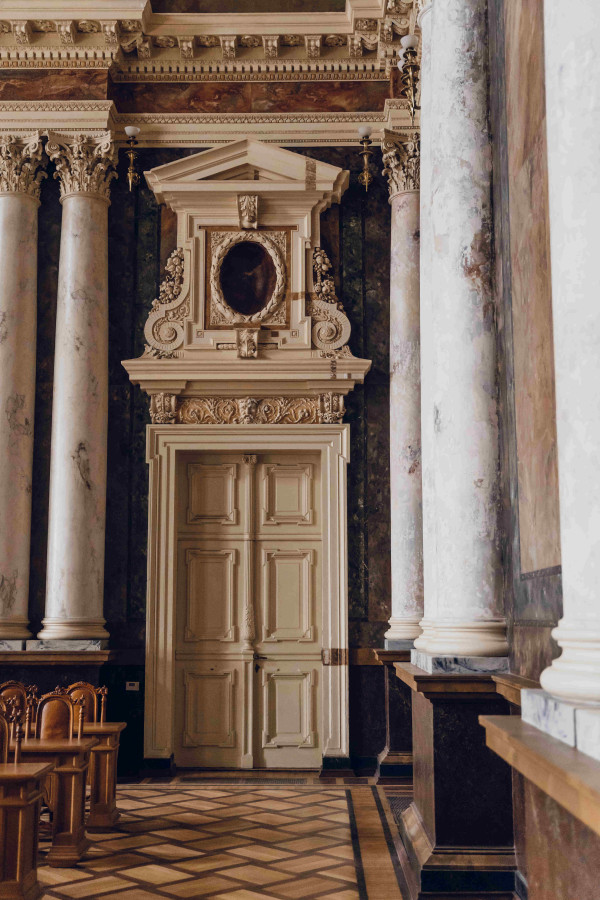 The university building and the area around
The main building is decorated with massive tall columns, spacious windows and a composition of sculptures that symbolize Engineering, Architecture and Mechanics. These are the principal faculties that were located initially in the building. Below the figures, you can see the Latin inscription "Litteris et Artibus", which translates as "Sciences and Crafts".
The interior of the university is made in the neo-Renaissance style. You will be impressed by the interior decoration, sculptures, and student library hall. On the second floor, there is a large assembly hall - one of the most beautiful rooms in the university. It is decorated with eleven paintings by the sketches of Polish artist Jan Matejko - "Triumph of Progress", which depict a cycle of scenes of human civilization development.
The main building of the Polytechnic is surrounded by a large square. Here is an arched bridge - the first reinforced concrete structure in Europe. The bridge was made as an exhibit for the General Regional Exhibition (1894) and was an advertisement for a new material - reinforced concrete. To test the bridge's strength, many sandbags were placed on it, which were as high as the main building.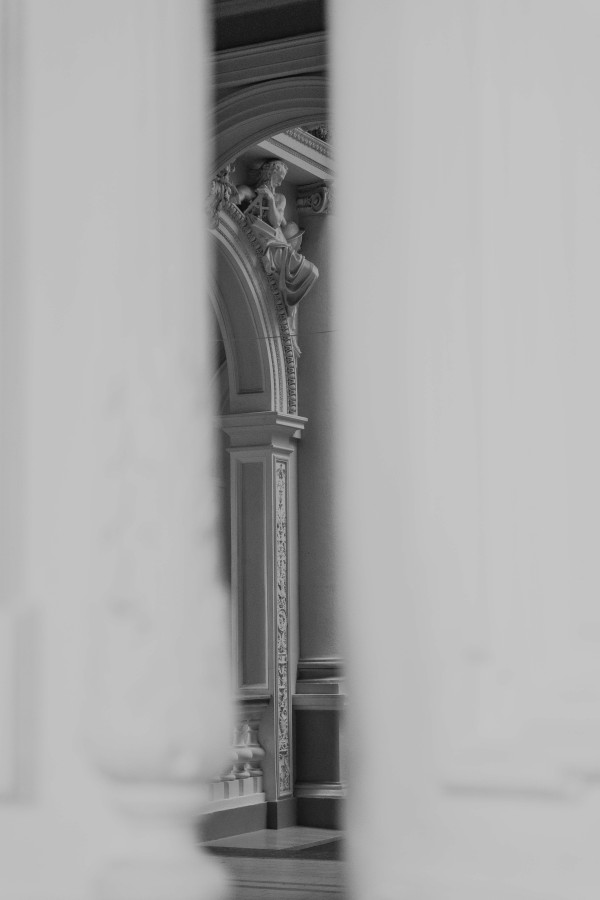 The present
Lviv Polytechnic remains a powerful centre of education. According to international and national rankings, it is among the five best universities. Lviv Polytechnic National University consists of 18 educational and research institutes, ten colleges, a research unit, a campus, a scientific and technical library, a university publishing house and more. About 34 thousand students study here. Every year it is one of the most popular among applicants.