If you visit Lviv just for one day and want to fully experience the whole city atmosphere, we pay your attention to the most interesting, popular places to visit.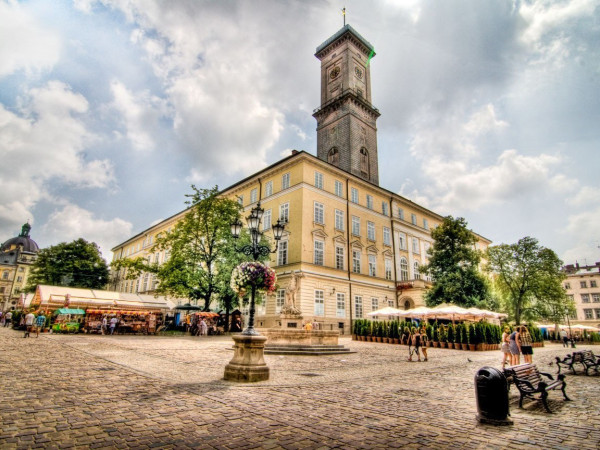 Rynok Square
Rynok Square is the historic city `heart` listed on the World Heritage List. Here you can visit several museums in Lviv (Lviv History Museum branches and Museum of Ethnography and Crafts branch ), admire the medieval architecture and view the city panorama by climbing the City Hall.
Most of the events in the city take place on Rynok Square. Whether it's a Christmas Fair, or a concert, or theatrical performances - all amusement is here.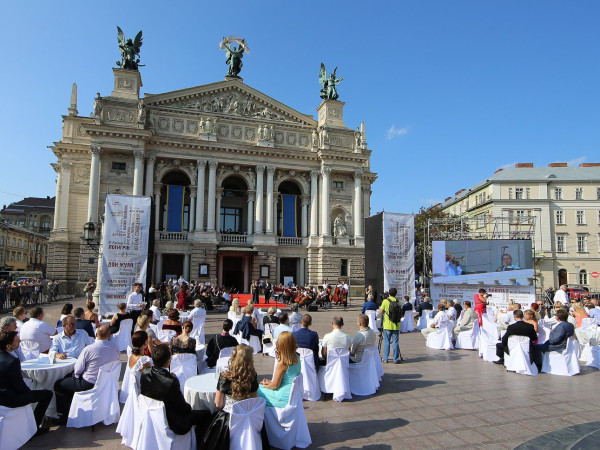 Opera theatre
Solomiya Krushelnytska the National Academic Opera and Ballet Theatre is city highlight. In style, the building belongs to the Neo-Renaissance and Neo-Baroque with modernity elements. You can enjoy opera or ballet or book a guided tour. After enjoying the Opera House, we advise you to stroll along the city's central street - Svobody Avenue, considered the business and cultural life epicenter. The first floors of most buildings are occupied by banks and shops.
There is a small shopping centre - Opera Passage. In the central alley, you can see how the older generation of the city play dominoes or chess on benches or sing songs. Here's a city of contrasts.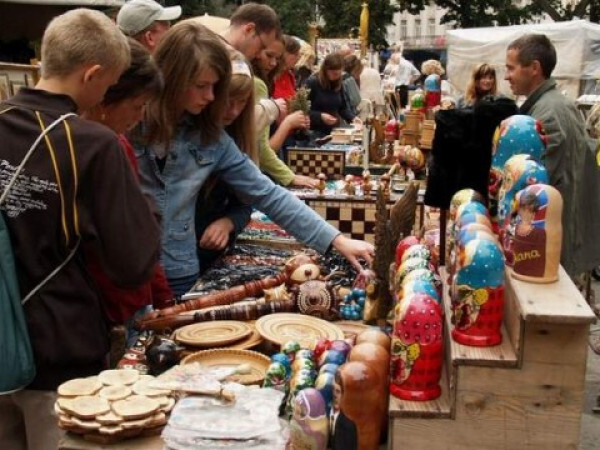 Vernissage Open Market
Colourful Vernissage Open Market - presents authentic original souvenirs, paintings, embroideries, antiques and more. There you can meet famous people: popular masters, creators, writers, actresses, because the main Vernissage highlight is the exclusivity of the products.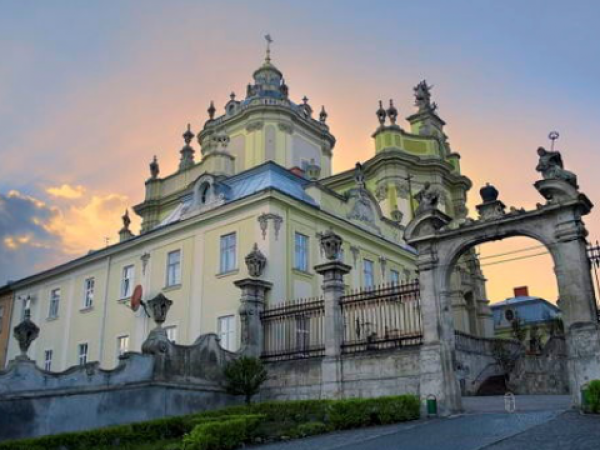 Churches&Temples
Lviv is a city with more than 100 existing churches, so every tourist should visit at least one of them. Of course, we will not tell about all the temples, but we chose the three most beautiful, in our opinion, churches:
St. George's Cathedral is the main temple of the city. On the territory, there is the cathedral with the existing underground, a bell tower, metropolitan chambers, metropolitans` gardens. its majesty is striking, and its appearance is fascinating. The cathedral is really worth every tourist's attention.
Sts. Olha and Elizabeth Church is the tallest building in Lviv, with a magnificent city view from the observation deck. The church is built in the neo-Gothic style. Beautiful outside and inside.
Latin Cathedral is one of the most important temples of Lviv. The cathedral was built over 100 years ago, so there are several architectural styles: Gothic, Renaissance, Baroque, Eclectic. To date, 8 chapels have been added around the temple. Located in the heart of the city.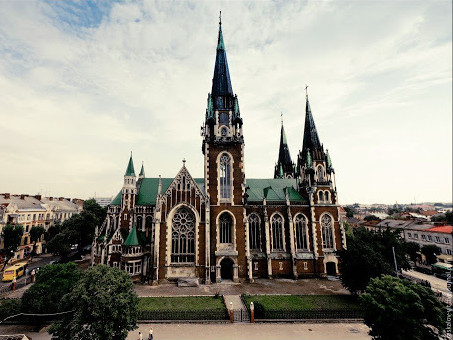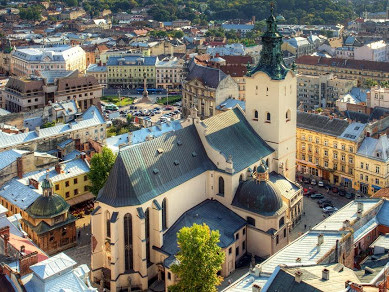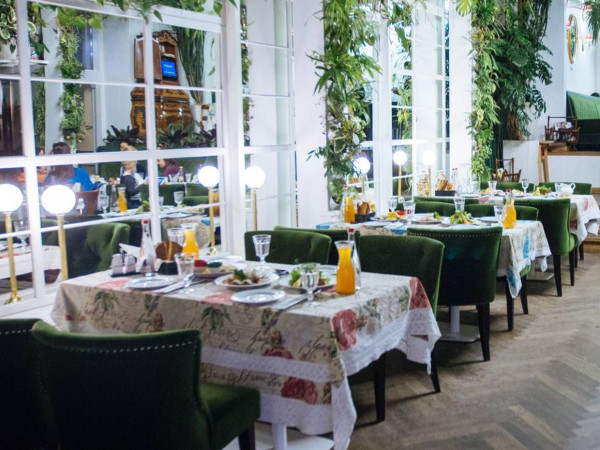 Restaurants
And of course, not to mention the typical Lviv restaurants, cafes, and pub here. We have selected 3 special places for you with their concept and history, which are not alike.
Bachevskyi Restaurant is a luxurious place with traditional Galician cuisine. Interesting serving, delicious homemade drinks and a special interior that differs in each of the four halls.
Pravda Beer Theater try true local beer here. This themed establishment will offer you a great variety of true beer. You can enjoy a soft drink with an orchestra lively concert that takes place here every day. Positive emotions are guaranteed.
Svit Kavy the most delicious desserts and delicious Lviv coffee, hearty breakfasts with a glass of sparkling - that's all in the Lviv coffee shop network. There you can buy coffee beans for every taste. The cafe network is a family-run business, so here you will feel real home comfort.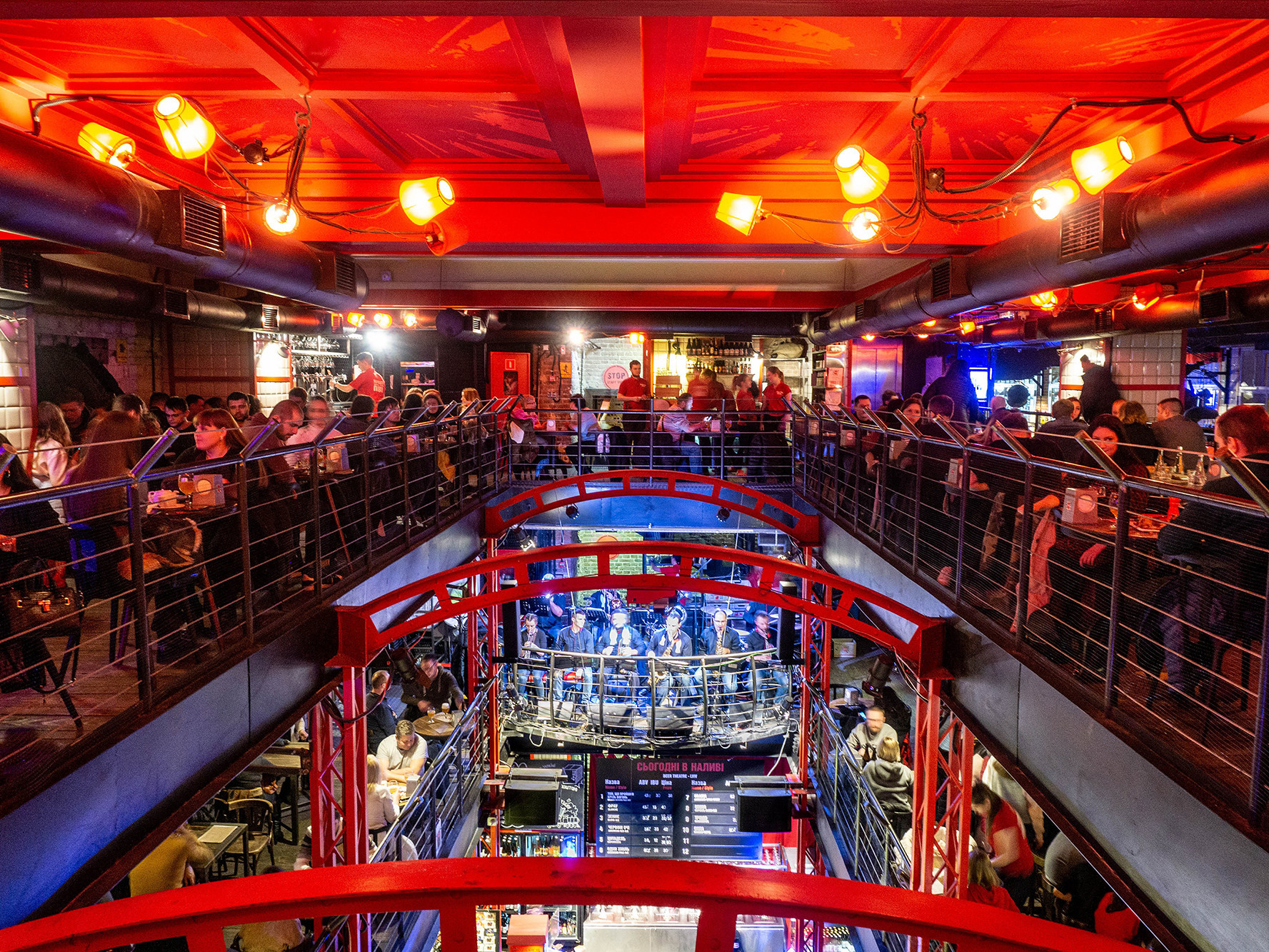 Lviv is a small and cozy town and all of the above places are within walking distance.

If you want to use public transport, we recommend taking a tram, because only here you can feel the whole old city atmosphere. Lviv always pleases tourists. When visiting this city a good mood is guaranteed!