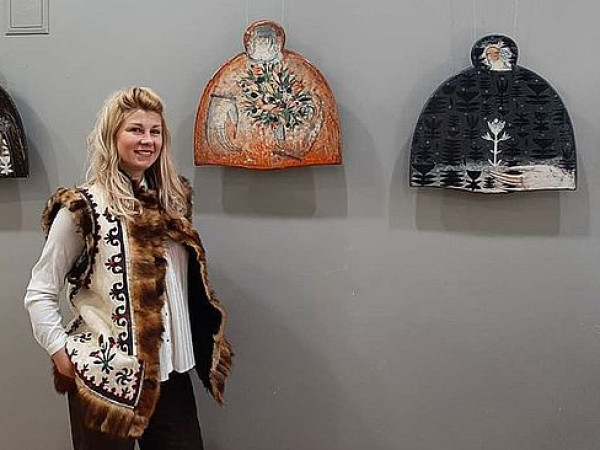 Uliana Nyshchuk is a Lviv artist who has chosen a folk style in painting, she combined folklore and iconography and created her own style, therefore she can not to be confused with anyone else.
Uliana Nyshchuk took the plot of the Annunciation as a basis and created female images using the ancient levkas technique.
You can visit the exhibition every day except Mondays from 4 p.m. to 7 p.m.