Representatives of the modern generation have only recently been able to see the treasures kept by the Natural History Museum. The institution was closed for a long time. Previously, this museum was considered one of the most visited in Lviv.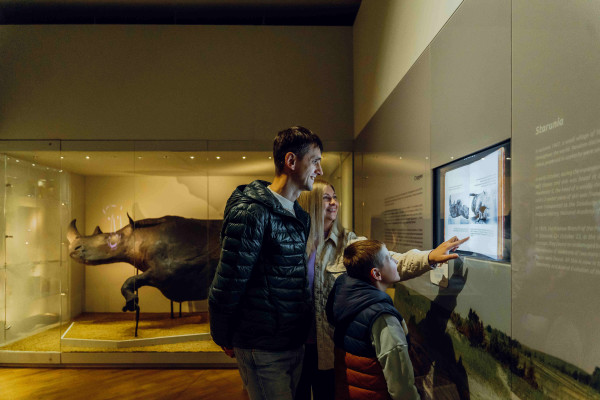 About the museum
The basis of the exposition is the collection of Count Volodymyr Didushytskyi, which he collected during his travels and expeditions. These funds were transported several times, and finally, they got to the modern place - the former palace of the count. The collection was enriched with exhibits of other famous scientists, and since 1870 the exposition began to conduct excursions; since the 1880s, it has been working regularly. The collection is included in world art catalogues; it received awards at international exhibitions.
During Didushytskyi's lifetime, the museum had zoological, botanical, geological, mineralogical, paleontological, archaeological and ethnographic departments. Later the collection was transferred to Lviv, and during the USSR, to the Academy of Sciences of the Ukrainian SSR.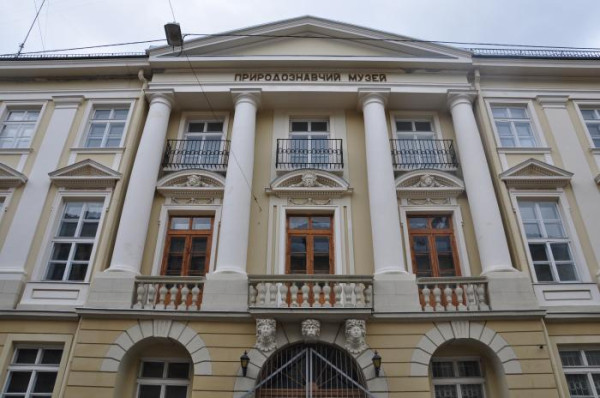 Palace of Count Didushytskyі
The main building of the museum is the former palace of Count Didushytskyi. He was an active and progressive person. His house is one of the first buildings in Lviv where an elevator was built. The Count ordered it in his old age in Vienna. He was also one of the first to abolish serfdom in his estates. The palace was built in the late XVIII century in a Сlassicism style. Didushytskyi acquired it in the second half of the 19th century.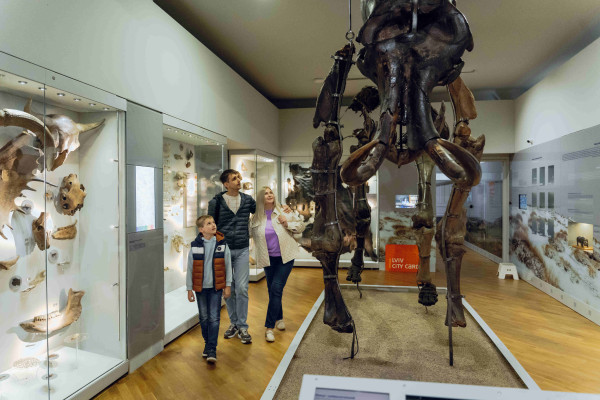 Exposition
In the late 1980s, the museum was closed for repairs; its funds became inaccessible to an audience. It is a large number of exhibits: insects, reptiles, beetles, amphibians, birds, eggs, bones and skulls, and animals. In total, almost 500 thousand units. Even the museum cabinets are authentic and come from the founder's time.
The most valuable exhibits of the museum include the first complete carcass of a hairy rhinoceros in Europe and a mammoth found in the village of Starunia in the modern Ivano-Frankivsk region. The story of the bison is curious. It was the only one in the collection that the count did not have for a long time. The problem was that only the emperor could hunt this animal. Didushytskyi asked him for a favour, and the emperor wanted one of the magnate's estates. Volodymyr Didushytskyi agreed.