One of the most beautiful shrines of Lviv is the former St. Elizabeth's Church, today the Greek Catholic Church of Saints Olga and Elizabeth. It is the first thing visitors who come to Lviv see. However, the church does not date back to the XIV or XV century, as it may seem. It was built in the early 20th century.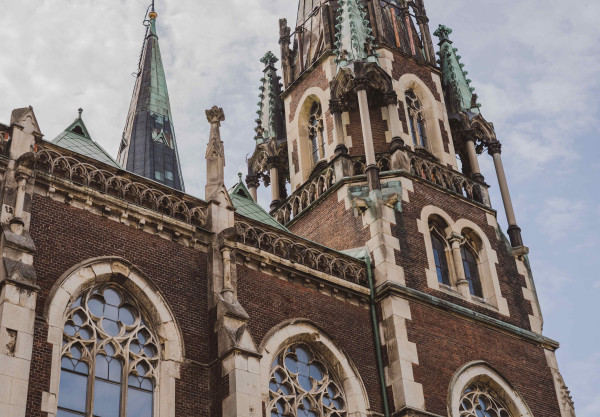 Spires that crash into the clouds
The church was built during 1904 - 1911, but the decoration works continued until 1913. The stone for the building was laid by the Austrian Emperor Franz Joseph, who was then in Lviv to inspect the troops.
The Commission chose among almost twenty projects and preferred the work of Teodor Talovsky, a professor at Lviv Polytechnic. Thus Lviv received a magnificent shrine in the neo-Gothic style. The dominant features of the building are high spires that crash into the clouds, large windows with stained glass, a magnificent portal, and sculptures that take your breath away.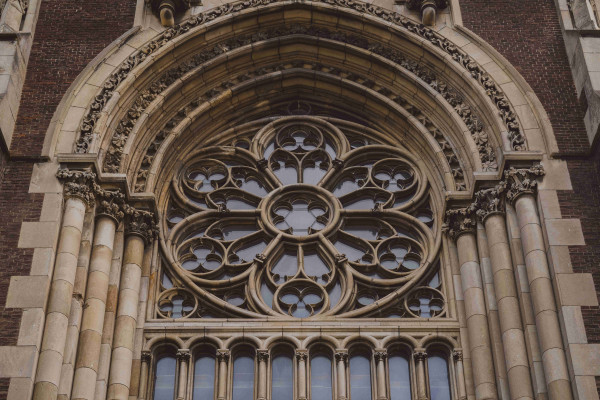 Splendour and Glory
By the time of construction completion, the amount spent on this project was twice as much as expected. The main works were performed by Richtman's company. Key workers on the decoration of the shrine were K. Sikhulsky, P. Viitovych, T. Blotnytsky, V. Daichak. The temple would not have been built without patrons and donations. In particular, those are railway workers who lived in the district. They are representatives of a respected and well-paid profession at that time.
In 1926, an organ was installed in the church. It was one of the largest not only in Lviv but in the whole of interwar Poland.
Tumultuous years
The church was damaged during the Polish-Ukrainian war in the early 20th century. It suffered even greater destruction during World War II. Then the paintings and stained glass windows were damaged, and the organ was dismantled. In Soviet times, the shrine was closed. It was used as a warehouse for agricultural products, and later as a Svitoch factory.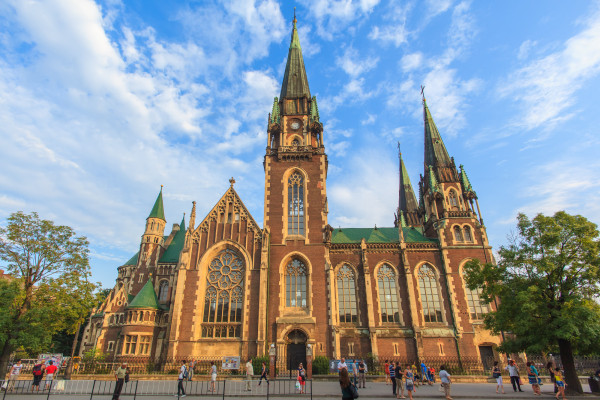 Present days
Since 1991, the shrine has been a functioning Greek Catholic church. Repair and restoration works were carried out here. In 2016, the first stained glass iconostasis in Ukraine was installed in the church. Today the shrine is one of the visiting cards of Lviv. Its tower (over 80 m.) is nowadays open to visitors – it offers an amazing panorama of Lviv.